BREADTH OF SERVICE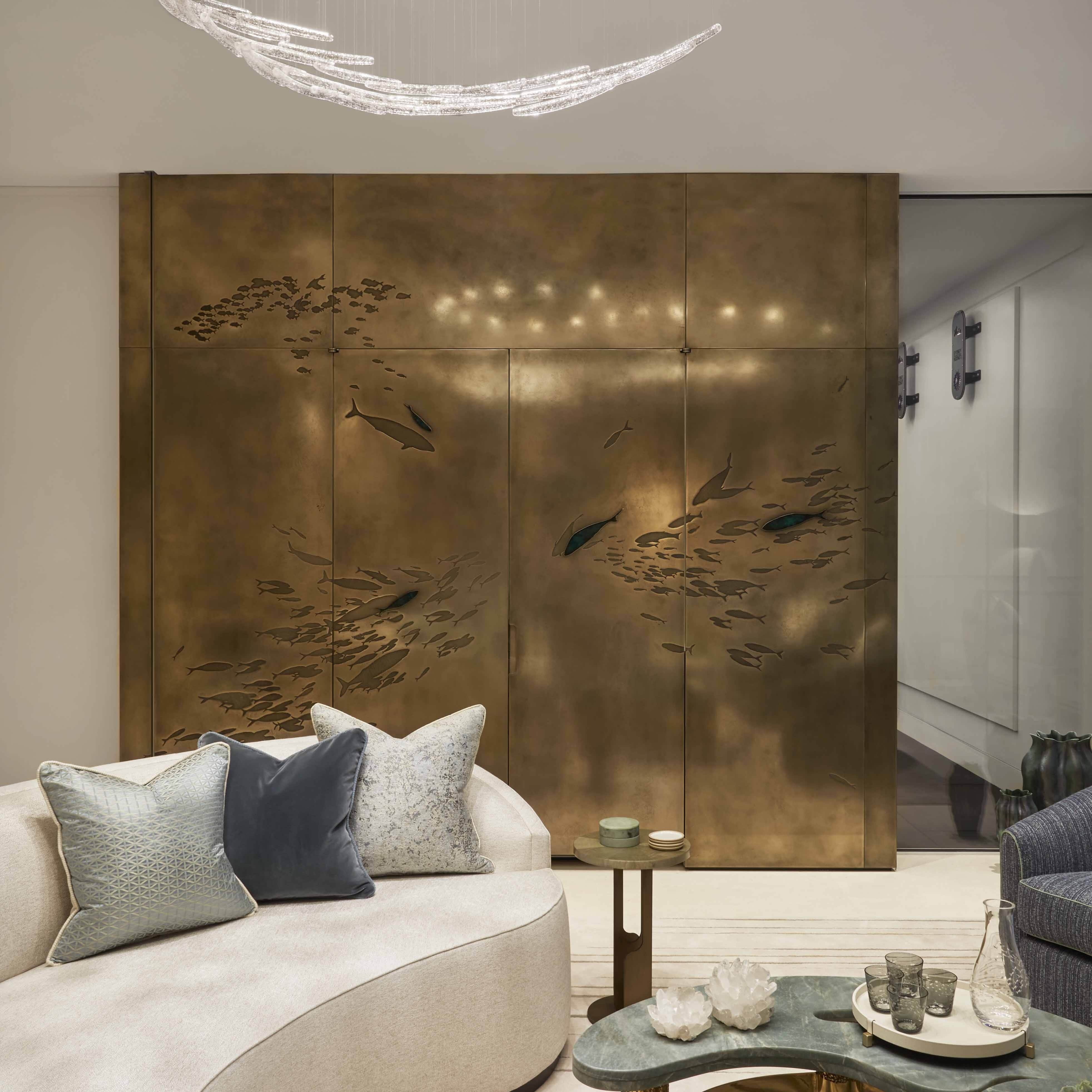 INTERIOR DESIGN
Free from the constraints of a curated "house style" aesthetic, our studio of interior designers creates exemplary, unique and beautifully luxurious spaces that realise each client's specific, personal requirements and aspirations.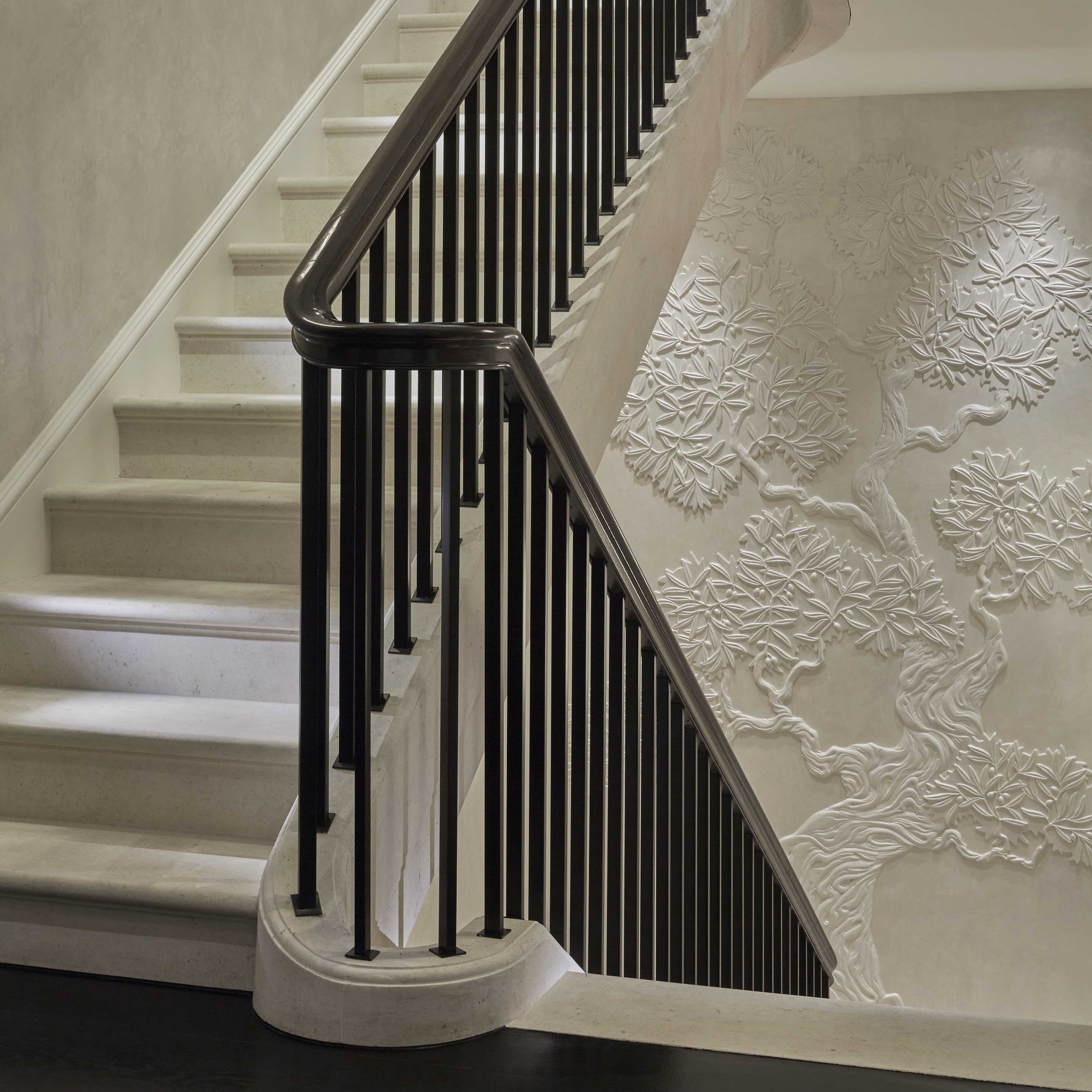 ARCHITECTURE
Impressive in its size and experience, our expert Interior Architecture team execute, with skill, creativity and diligence, a diverse range of projects, including beautiful listed buildings, complex refurbishments and exciting new builds.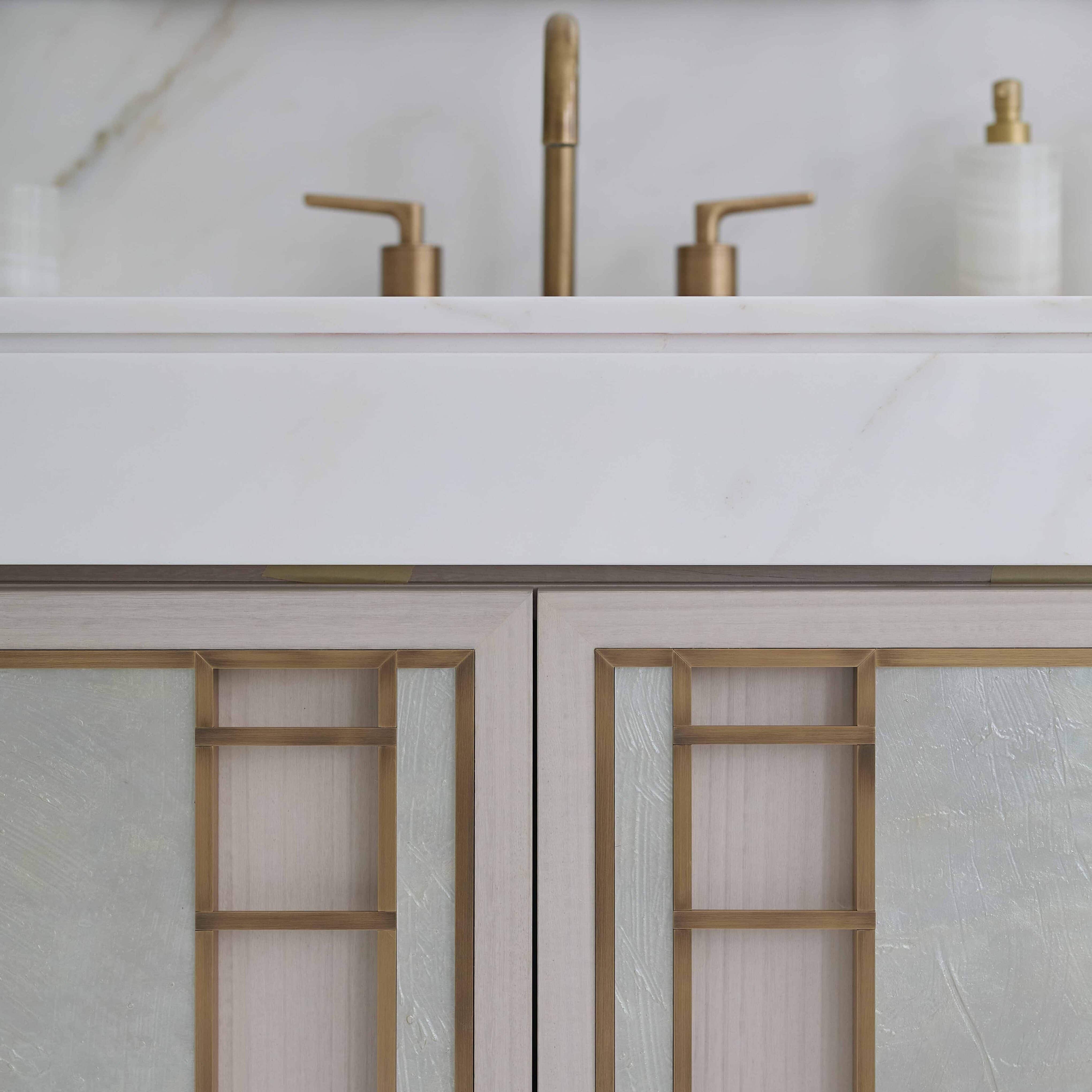 TECHNICAL DESIGN
Transforming beautiful concepts into working designs, our in-house, highly-skilled, Technical Design team produce detailed drawing packages and specifications, ensuring every specific element is captured clearly for the site team to follow.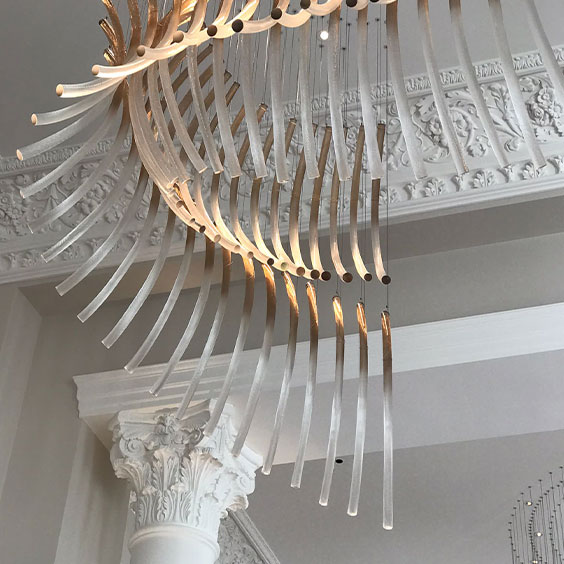 FF&E DESIGN
Passionate about layering tactile fabrics with luxurious materials, Katharine and our FF&E Design Team create memorable, multi-dimensional, fabric schemes, alongside elegant, yet comfortable, bespoke furniture, tailored to each client's needs.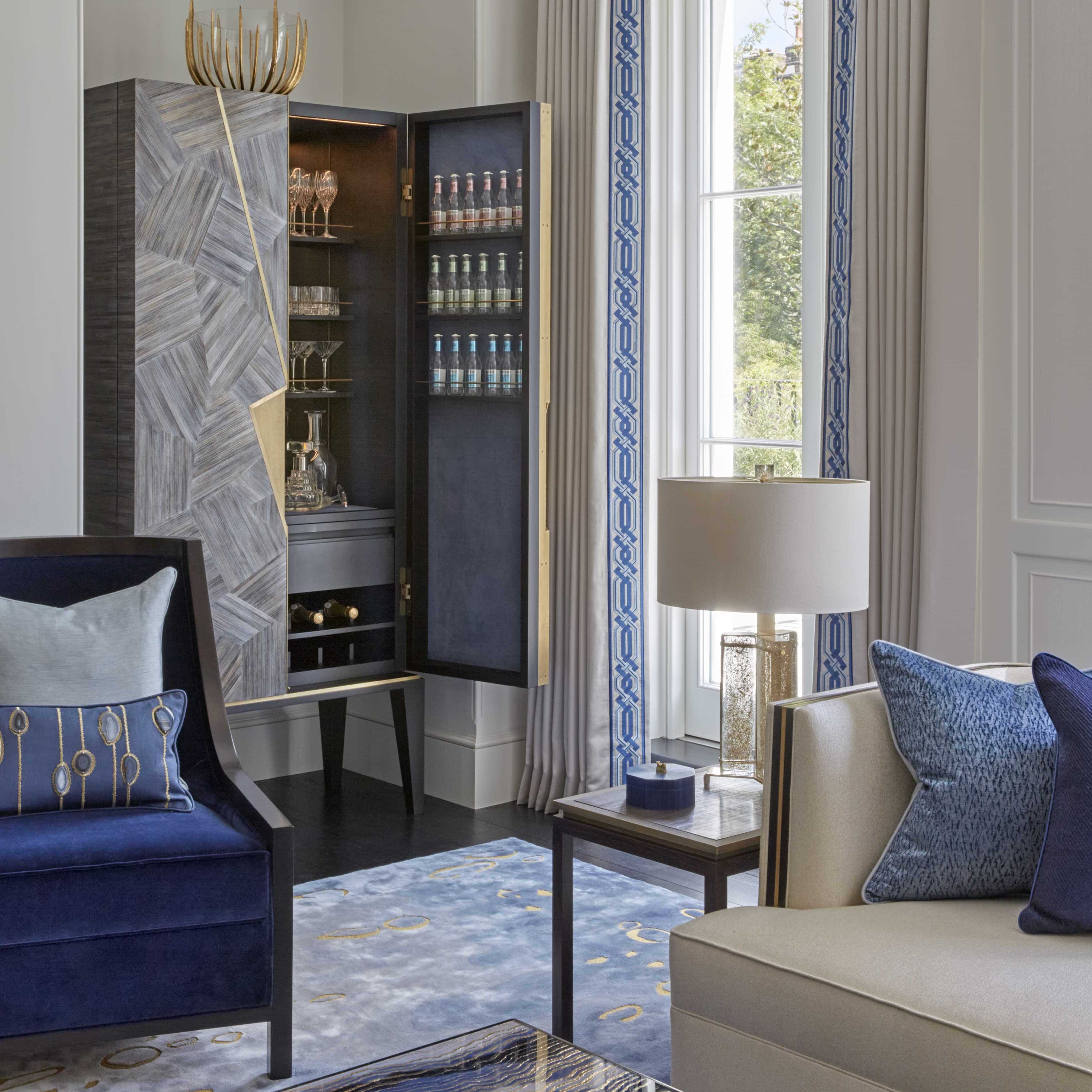 PROCUREMENT
With an exclusive network of trusted global artists, artisans and suppliers, our dedicated procurement team seamlessly procure all elements of our projects, ensuring impeccable quality is maintained from concept to installation.
SPECIALIST SKILLS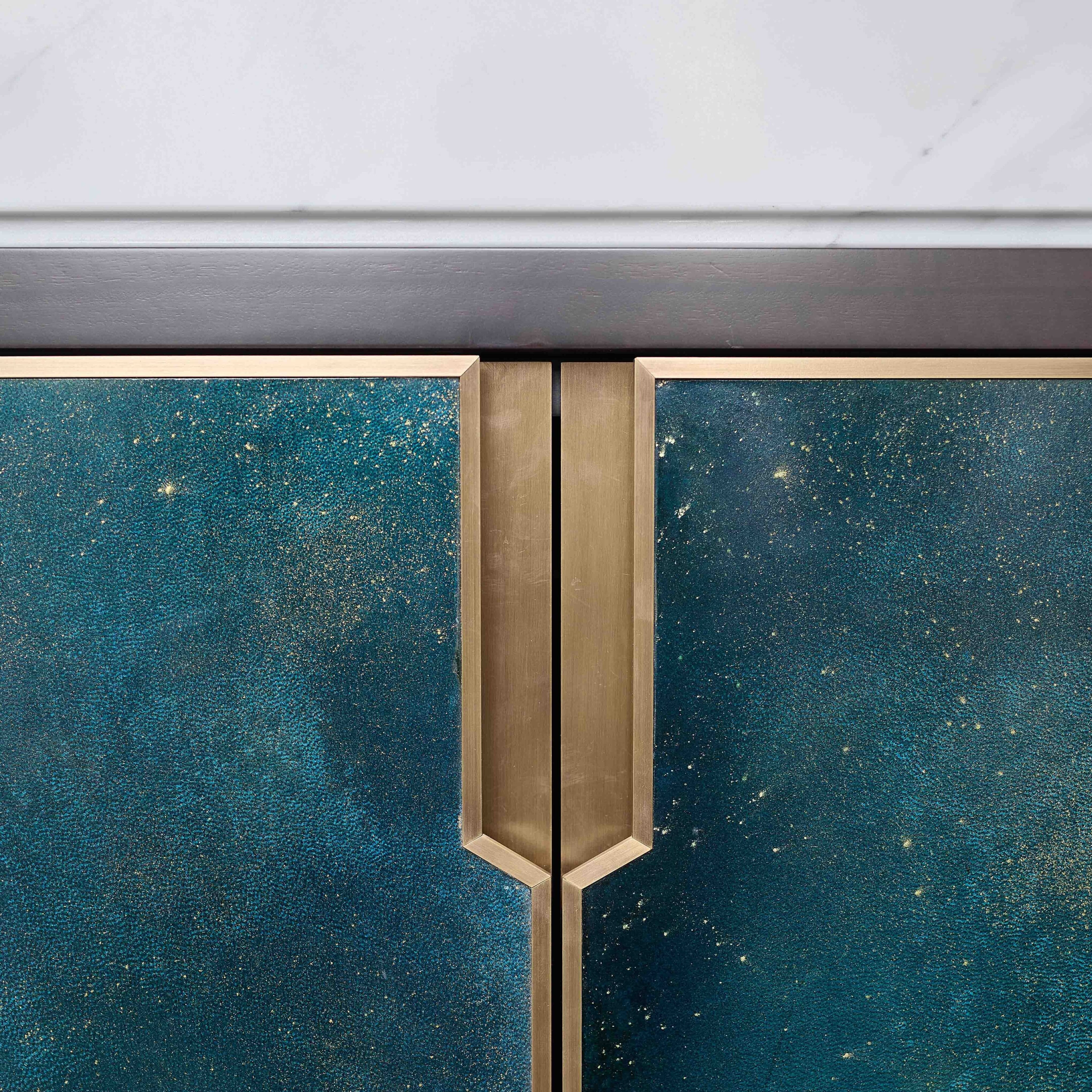 JOINERY & FURNITURE
Combining the best craftsmanship, intricate detailing and the finest finishes, our in-house joinery and furniture specialists create exquisite, collectable, "one-of-a-kind" furniture pieces and beautiful bespoke, joinery designs, unlike those found anywhere else.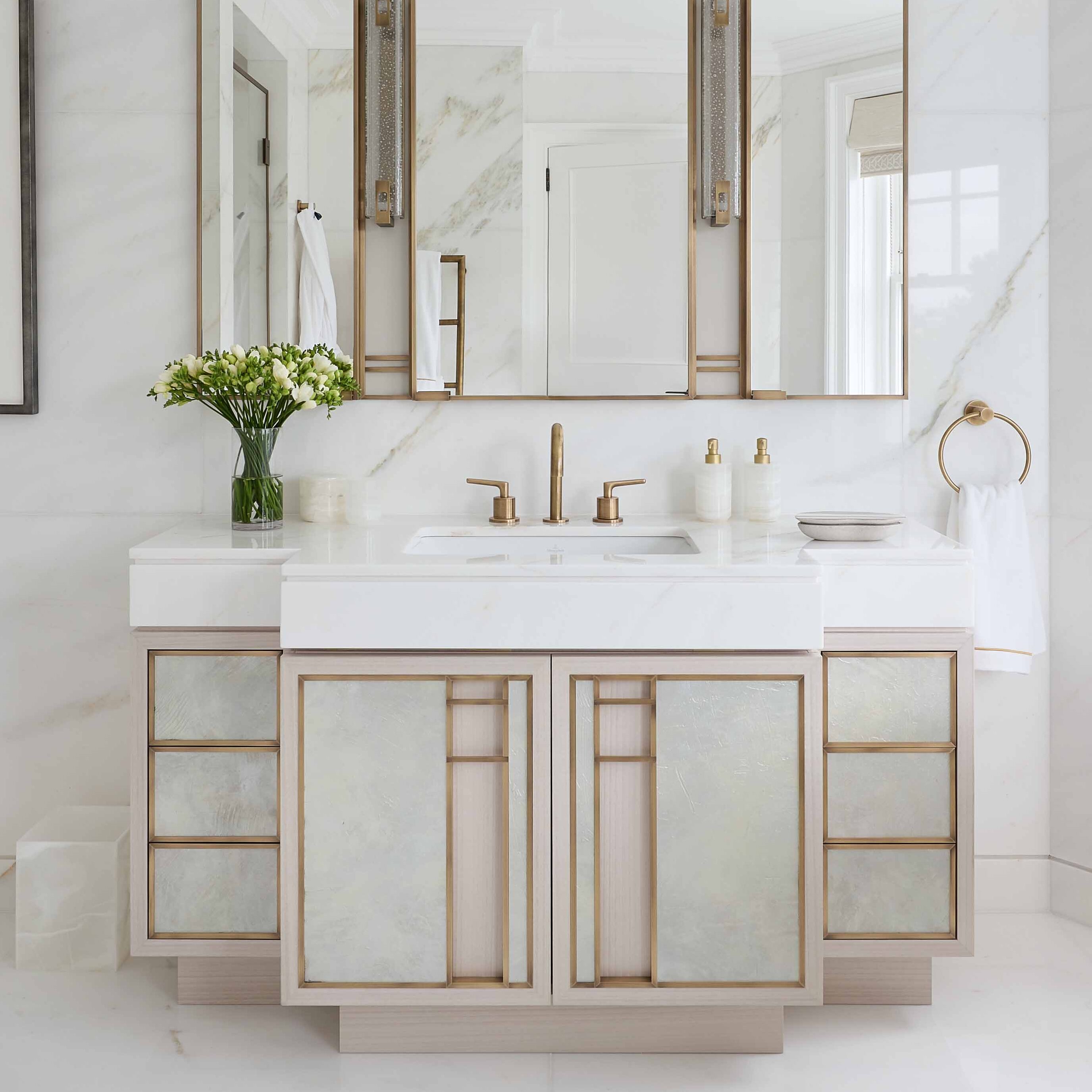 BATHROOM DESIGN
Balancing beauty with practicality, our detailed bathroom specification packages, compiled by our extensive technical experts, ensure exquisite finishes and superb quality applies throughout our bathroom designs. Functional yet elegant, these timeless designs create ultimate luxury.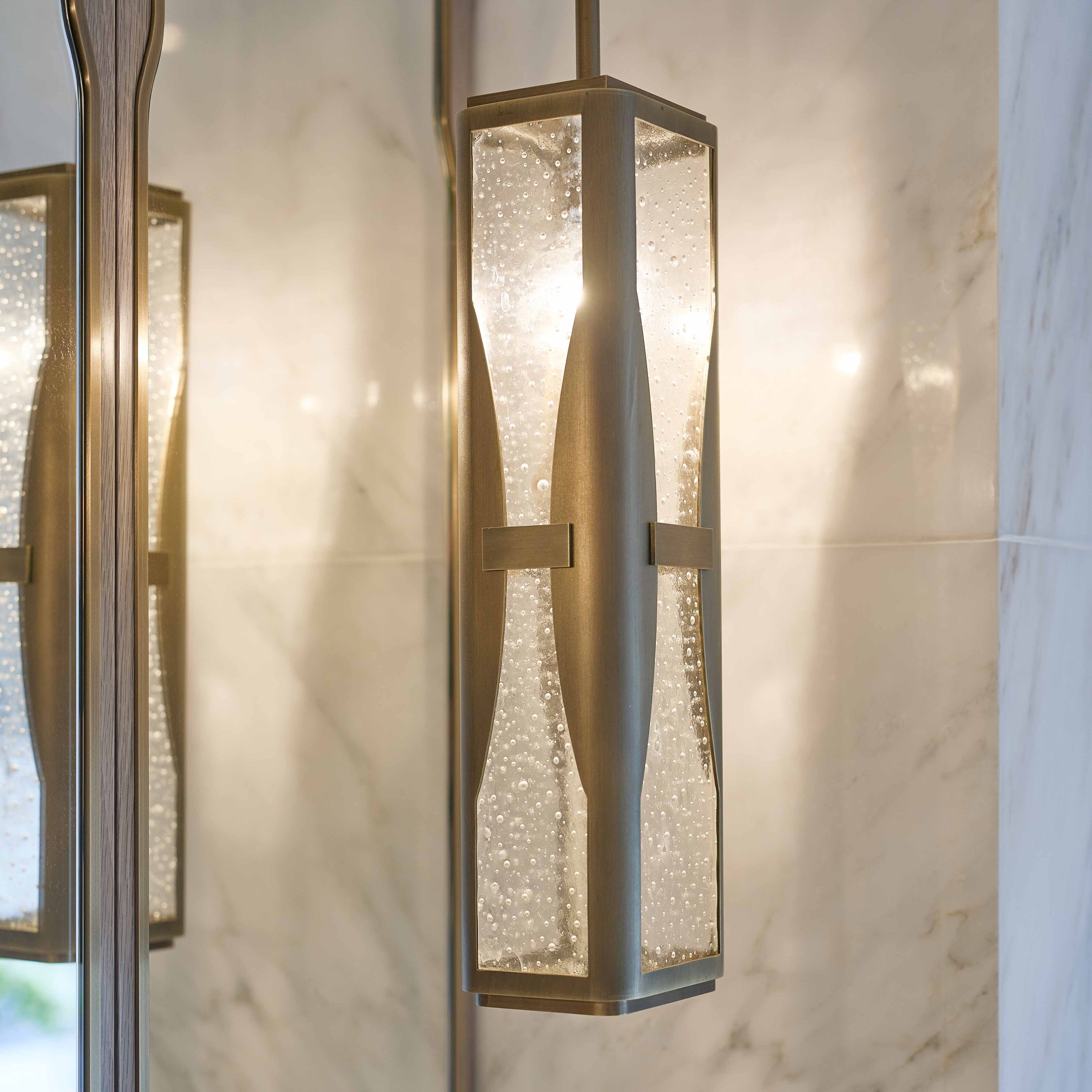 LIGHTING DESIGN
Designing and specifying bespoke feature lighting installations, sophisticated lighting systems and discreet task and luxury decorative lighting with integrated interfaces, our in-house lighting experts also issue lighting packages to ensure seamless installations for every project.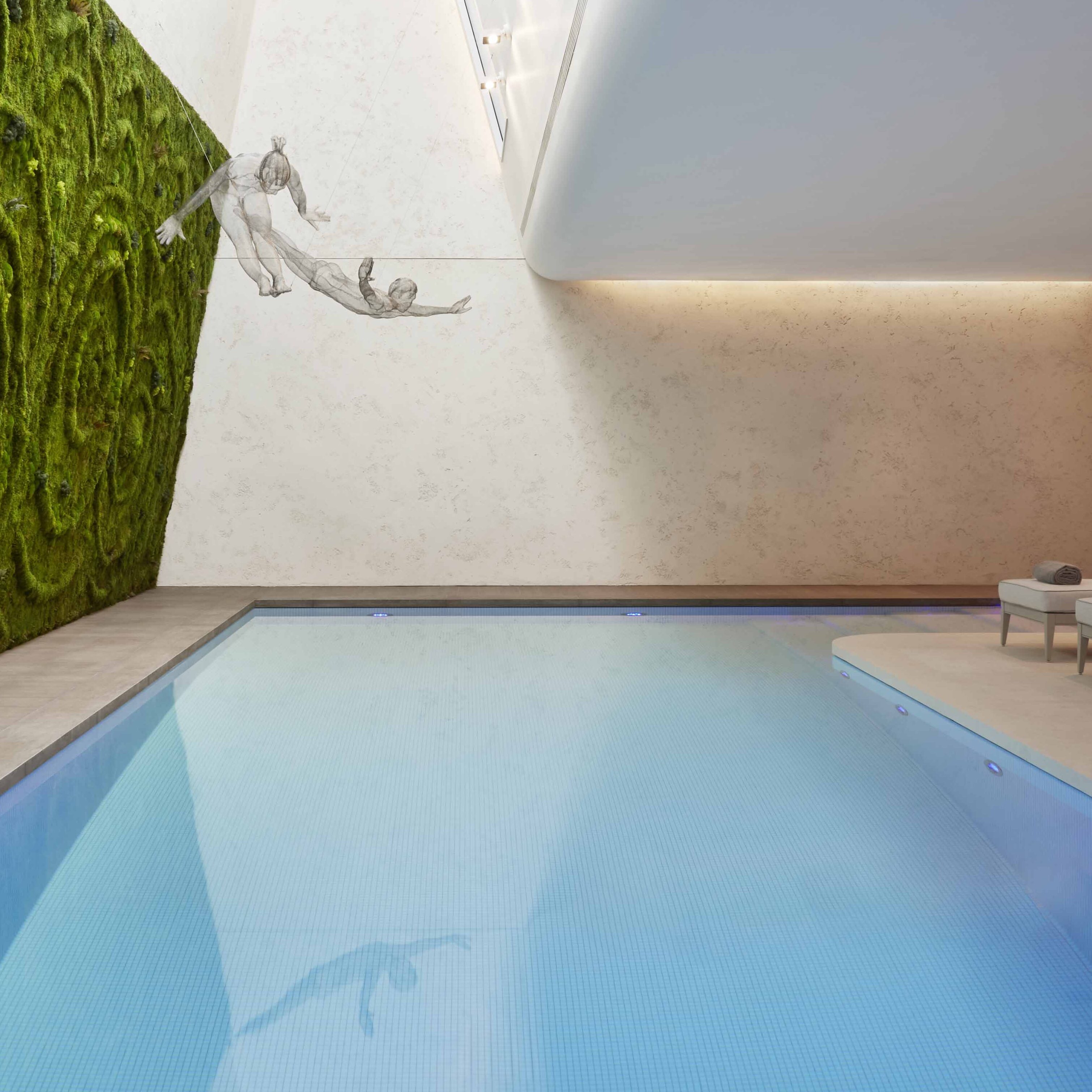 SPA DESIGN
Serenity, peace and luxury; these are the integral principles behind the cutting-edge, spas, gyms and swimming pools designed by Katharine Pooley and her interior design team for large-scale, private developments, hotels and private residences throughout the world.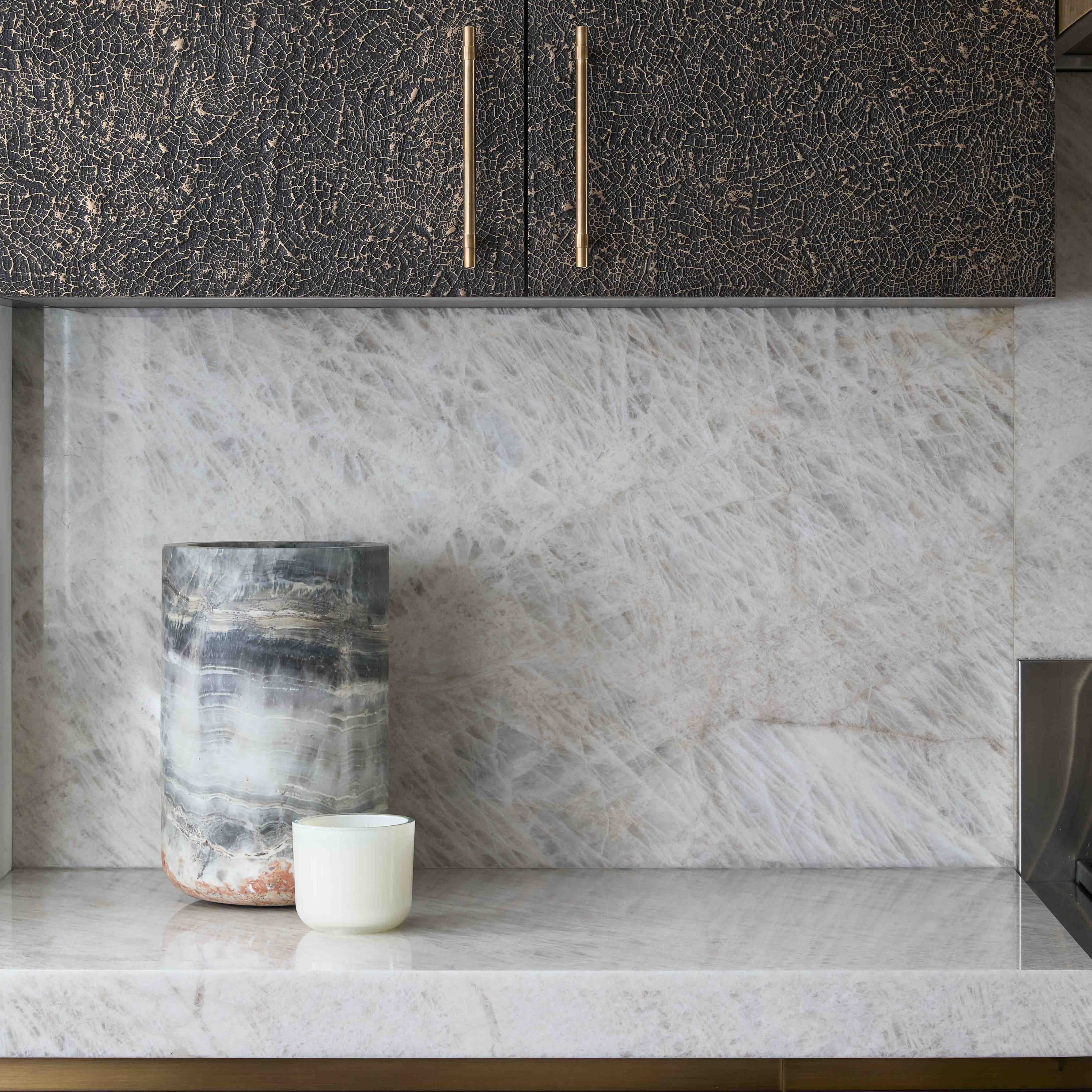 KITCHEN DESIGN
Integrating luxurious finishes with functional, yet state-of-the-art equipment within our kitchen designs is our speciality. Working closely with MEPs, construction and manufacturers, our interior architects and project managers ensure exceptional quality brings each client's aspirations to life.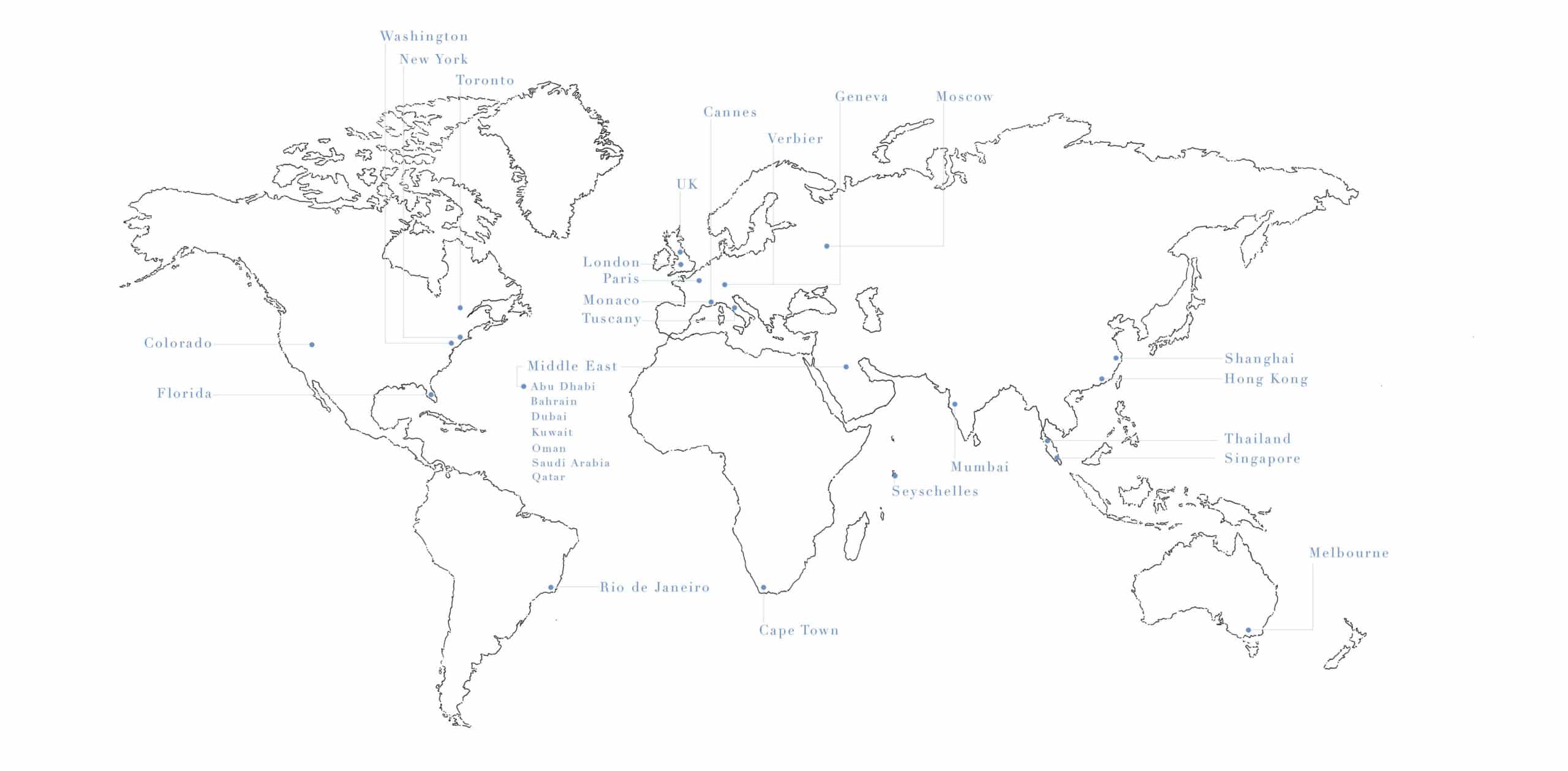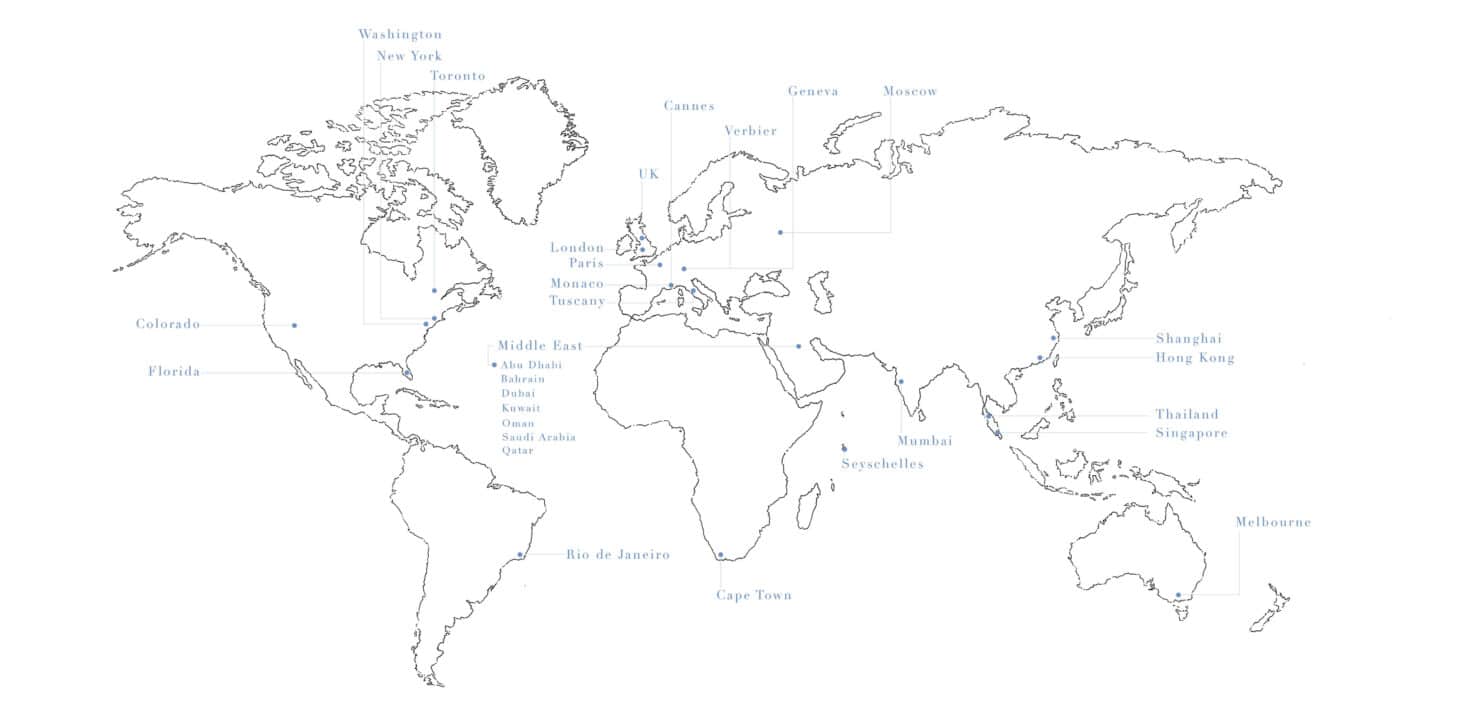 Awards & accreditations
The International Design & Architecture Awards 2022
Awarded best Interior Design Project of a value of above 10M
SBID Awards 2022
Winner of the Best London Residential Apartment over £1M 2022
'Great British Brand of 2022'
Awarded the GBB Community Award 2022
The International Design & Architecture Awards 2019
Winner of the British Designer of the Decade Award
Winner of the Residential Property £20 Million + Interior Design Award
Designer of the Year Awards 
Asia's most Influential Designer of the Year Award 2019
The International Hotel & Property Awards
Winner of Best Global Hotel  2019
The International Design & Architecture Awards
Winner Best Global Interior Designer 2016
Arabian Property
Retail Interior Middle East 2015
Interior Design Private Villa Middle East 2013
The International Design & Architecture Awards
Winner of overall Best Commercial Design Award 2014
Country and Town Interiors Top 50 Interior Designers
Lux Deco Top 100 Interior Designers
Homes & Gardens Top British 100 Interior Designers